Daisy Mae came to k9 when her people found themselves homeless. She was so scared in the shelter–who wouldn't be? Well, k9 nabbed this little one and her foster was patient and loving to her and she settled in and got adopted! Recently she sent us an update:
From Daisy: "Hi Foster Mommie, just a short note to say I'm doing just fine. Yesterday, mama and her son took me to the Sierra Nevada mountains to Donnell Reservoir. It was a long drive but I enjoyed it. Mama bought me a new blanket and I simply detest it. I refused to get on it and demanded my purple blanket with holes in it back." (Yes it's the same purple blanket Daisy's foster mom gave her adoptive parents to keep Daisy feeling safe in her new home.)
From Daisy's Adoptive Mom: "I found your website and staff of volunteers to be very professional. The adoption process went extremely good considering Covid 19 limitations. Both you and your organization have made me very happy. I adore Daisy Mae."
---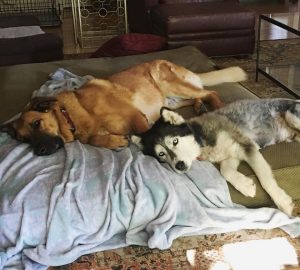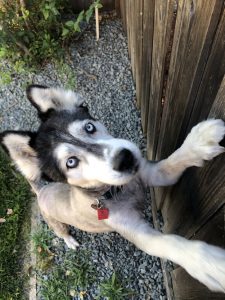 Big Benz came to us covered in foxtails. He had to be shaved and went through a couple of surgeries to get them all out. It was obvious he loved his people because he always followed his foster around. With patience and the time to heal, Benz became more confident and active. We knew he would be best in a home with another easy going large dog friend.
Fast forward to today…  Big Benz is adopted and hanging out with his new brother Duke the Anatolian Shepherd mix! Benz went through a lot medically and is settling into his loving home with some wonderful people.
---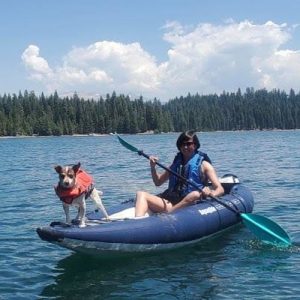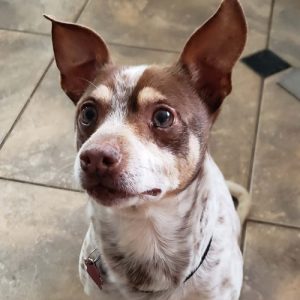 Speckles was found as a stray and seems to have had a tough life up until he was rescued. He was the best boy but needed a patient and determined family who would give him time to settle into a new home. Fast forward to today… Speckles, now Ollie's parents wrote, "Hi! A few more Ollie pics to share from the past week. He's officially ok with the chickens when off leash and doesn't bark at them anymore, or even really pay them any mind. And I got a kayak that he enjoys captaining. He's also doing better with "leave it" and recall when we're out in the world. He's the best!"
---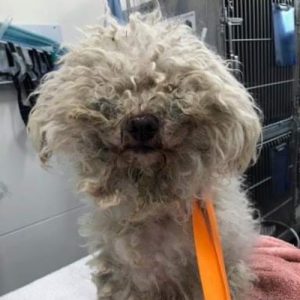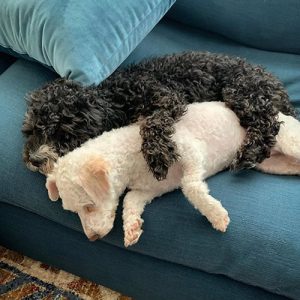 Animal Control found George Kittle. He was so matted he couldn't walk or see. K9 took him in and he was cleaned up, shaved and ended up quite a cute fellow. From neglect to a very happy ending, GK found a home with two little kids, plus a puppy friend.
---
When Flint (Buddy to us) came to us in October of 2017 as a hospice foster, we were heartbroken having just lost our Jack (K9ppr alum), and Suzie 3 weeks before. Yet one look at Buddy's face told us he needed us. He was a very sick dog. Buddy was diagnosed with untreatable liver disease, he was extremely underweight at 47 pounds and suffering from nausea and diarrhea. Our first night was a rough one as he missed his former foster VERY much and his anxiety was off the charts. We made it through and started bonding. I changed his diet to home cooked food supportive to liver function, and K9 provided the best medical care we could get. Love and support was the help this beautiful boy needed to thrive!
Although he still has liver disease and will never be 100%, Buddy has made hurdles NO ONE thought he could make. He is now a healthy weight of 67 lbs, no nausea, no diarrhea, and at the last specialist appointment we were told "keep doing what your doing, this guy should have been gone 2 1/2 years ago". So we continue to monitor his counts and adjust his needs accordingly.
We greet EVERY day thankful that K9 gave this boy the chance he needed to live his life to the fullest. We give him as many new experiences as we can and he seems to love all of them.
I cant believe how blessed we are to have this boy in our lives and he will be showered with love and affection until we part.
---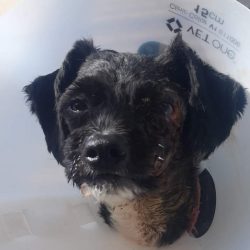 Princess the 4th was rescued in San Jose, CA after being hit by a car. Her face had been degloved (skin literally peeled back from her eye to her nose). Princess came very close to losing her eye; she was covered in scabs from road rash and in a lot of pain when she arrived in foster care. Weekly trips to the vet were required to remove all dead skin and to have her open wounds cleaned and flushed. Her injuries were horrific.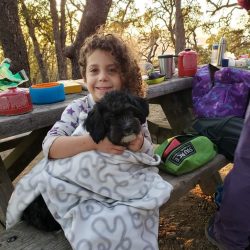 Princess was adopted by a doctor and a scientist that were looking for their first dog as a family. Their daughter fell in love with Princess during their first meet as Princess danced on her back legs. After several months of rehab, Princess' hair grew back and other than having no lower eyelid, her vision was not impaired. Looking at Princess' adoption picture you would never know what this girl had been through.
---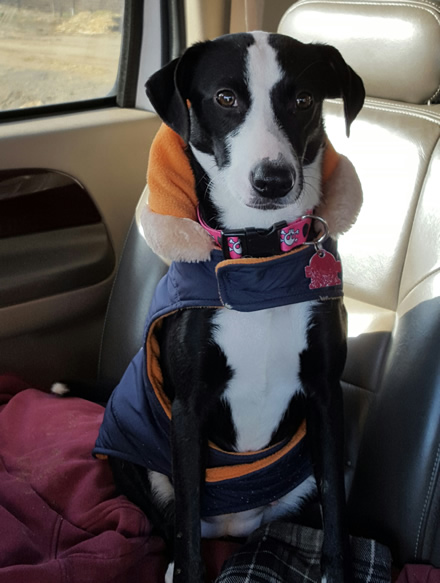 Angel Hair was found starving, pregnant and scared. She was so thin that the rescue did not realize she was pregnant until she was rehydrated and fed.
Angel's foster home provided barn therapy and lots of food. A sweet girl, Angel was adopted quickly by two dads wanting to spoil this beautiful girl. Living in the Oakland hills with a large fenced yard, Angel was going to a perfect place, but her adopters let her in the back yard without a leash and she promptly jumped the fence within an hour of coming to her new home.
Heartbroken, Angel's adopters notified K9 and plastered the area with posters and organized a search posse. Their entire neighborhood was looking for Angel and her foster parents spent weekends looking for her in the Oakland hills. Several Sightings were reported thanks to Angel's skunk stripe marking on the back of her head. Two weeks later she'd been sited about a mile from where she ran away. Her foster mom went to the area and called Angel's name. Miraculously, Angel popped out from under some brush down in a ravine. She was so happy to see her foster mom. Although she'd lost weight, she was safe and returned to her adopters who were so happy and worked diligently to keep Angel safe and under supervision until she was comfortable in her new home and lost the desire to run.
Angel has a wonderful life with her dads who continue to spoil her and consider her their child.